Dear GP,
Thank you for referring to Dr Herald.
For all bookings and inquiries please contact us on 02 9233 3946. Here is a Printable Referral Pad for your convenience.
If you need urgent advice about a patient please do not hesitate to contact the office who can contact Dr Herald on his mobile. If Dr Herald is in the theatre the office staff will endeavour to have him return your call as soon as possible.
Dr Herald is also happy to be contacted by GPs on weekends or evenings about urgent patients.
Dr Herald has a special interest in assisting GPs and work cover patients with orthopaedic injuries and is highly experienced in navigating the Work Cover system.
Dr Herald is also happy to provide GPs with best practice tips on how to conduct examinations and conduct patient assessments more quickly, safely and easily in their surgery.
If you would like to sign up for his free video GP quick tips or future GP education sessions, please email info@orthoclinic.com.au
Get the latest news from Dr Herald including new meniscal tear surgery best practice in our latest newsletter click here.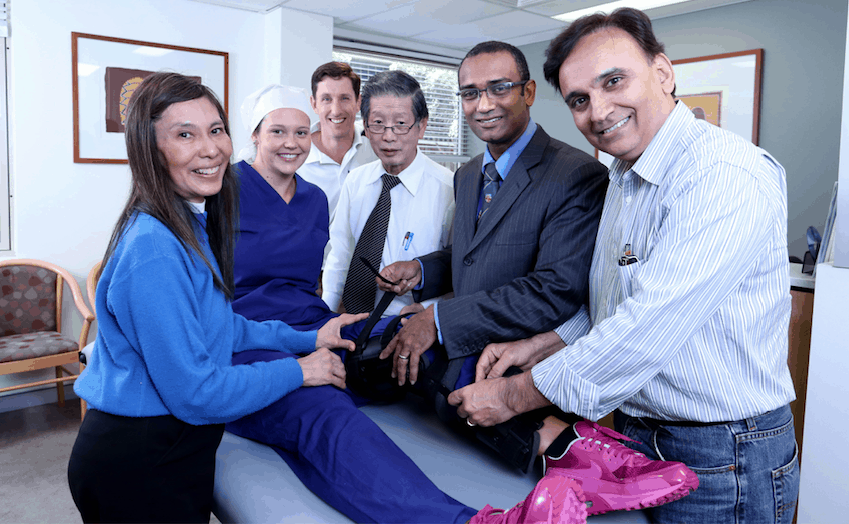 2 Reasons Medicare Will Rebate MRI   During my rounds to local GPs one of the questions I am often asked is what is rebatable for MRI and what is not. Here is what is currently rebatable for knee MRI according to the latest MBS schedule July 18. Knee MRI –...