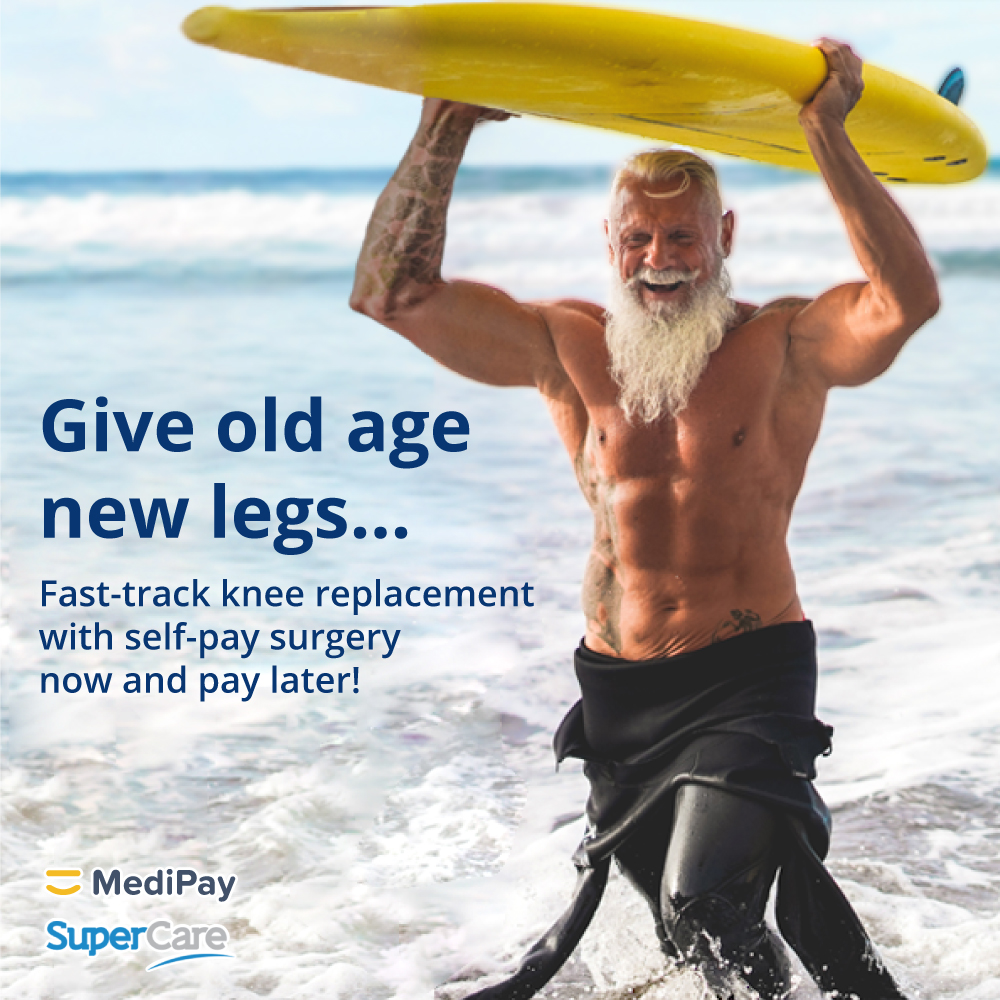 Will you process my rebate on the spot?
Yes. For consults we will process your rebate on receipt of payments and the remittance will be sent straight to your bank account.
How much is the first consultation?
Your first consultation with Dr Herald will be charged at $250 with a rebate of $72.
Subsequent consultations will be $150 and a $33 rebate from Medicare.
Please note WorkCover and Third Party consultations incur a different fee and our office should be advised accordingly.
For your worker injury consults, your first consult you will not be charged if you have an approval number from your insurance company or employer at time of the consultation. If you do not have this, you will be charged.
The only exception is in circumstances where the injury occurred in the last 24 hours. In this case, approval is not required, and we will bill the employer directly. Find out more about worker injury FAQs here.
How can I pay?
Patients can pay by bank cheque, personal cheque, cash, credit card and EFTPOS.
Amex surcharge applies.
For surgeries, different payment options are available including Superpay and Self-Pay
When do I pay for my surgery?
For surgical procedures, patients generally prepay before procedures – and after your procedure we will issue you with a receipt for services.
You will then be able to claim from Medicare and your health fund if applicable. Medicare claim forms are available under useful patient forms on our website here.
What payment options are there for surgical procedures?
No Gap (shoulder and knee replacement)
– Dr Herald will "No Gap" patients who have private insurance with appropriate orthopaedic cover in Bupa, HCF, Medibank Private, Westfund, Defence Health, CBHS Health, Uni Health, Teachers Health and Nurses Midwives Health private funds who have their surgery at East Sydney Private Hospital, Woolloomooloo.
– This short-stay orthopaedic program includes the cost of Dr Herald's fees, the anaesthetist, and the cost of physiotherapy performed in your home.
– Patients may be charged an excess by their health fund depending on their cover level.
– No Gap surgery is for shoulder and knee replacements only. Please find out more here.
Access Your Super Early
Dr Herald can provide a letter where indicated for patients who need surgery to access their super early through mysupercare.com.au.
If you require urgent surgery and need to access super please see www.mysupercare.com.au or call 1300 665 440.
Supercare will charge Dr Herald's patients $680 for the Supercare service. The fee will not be charged if the patient is unable to access their super.
Alternatively, patients may apply to Centrelink for an early release of superannuation funds to cover part or all of the costs involved.
More details can be found on the Centrelink website.
If you chose to apply for this, three documents need to be lodged:
– Completed application form – more information here
– A letter of support from your General Practitioner
– A letter of support from our clinic (we will provide this after your initial consultation)
Please note that processing time by Centrelink generally takes several weeks, and allow a further 4-6 weeks for your superannuation fund to release the funds to your personal bank account.
Self-Pay Surgery
Dr Herald now offers MediPay Medical payment plans, which enables patients to have surgery at the time they need it and then pay for the surgery over 48 months.
– Payment plans from $2000 to $30,000 are available
– Easy online application
– Decision in 60 minutes or less
– Funds available next business day
Self-funded patients will be responsible for paying any interest by the financial provider.
The medical costs of self-funded procedures include
– The gap between the Medicare benefit and any specialist's charge
– The gap for diagnostic services (medical imaging and laboratory), however some of these services may be bulk billed to Medicare, that is no 'gap'
– Hospital accommodation fees (bed charge)
– Surgically implanted prostheses
– Essentially, this means you must meet all costs of the admission yourself except those covered by Medicare.
– Please note Orthoclinic is NOT a credit provider, nor do we receive any inducements or financial commissions from any banks or credit suppliers.
– All finance and credit suppliers are independent, external companies.
– We do not provide any financial advice. You will need to consider your own financial circumstances when deciding if finance is suitable for you.
Click here to contact Medipay.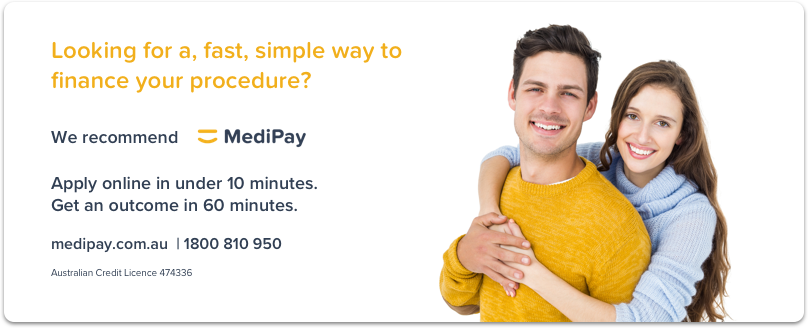 Aged Pensioner Surgeries
– Dr Herald will perform "No Gap" surgery for any aged pensioners who have private health insurance with orthopaedic cover in any private health fund on production of an Aged Pension Card.
– These surgeries can be performed at Campbelltown Private Hospital, Strathfield Private Hospital, Sydney Private Hospital (Ashfield) or East Sydney Private Hospital (Woolloomooloo).
– This always includes his fee and sometimes includes the anaethestist fee (please check with us).
– Patients may be charged an excess by their health fund depending on their cover level.
– Dr Herald will also use this system for severely financially disadvantaged patients with private health insurance who have orthopaedic cover, on a case by case basis.
Public Hospital Surgeries
As of 2020 Dr Herald left the public hospital system after more than 20 years of public service.
– He now only operates at Strathfield Private Hospital, Campbelltown Private Hospital, Sydney Private Hospital and East Sydney Private Hospital.
– Surgical charges are covered by the public health system, however whilst emergency procedures (fracture) maybe get quick attention, typically there are very long wait lists for elective surgical procedures in the public system such as joint replacement, with many patients waiting a year or longer for a knee or shoulder replacement.
– This has been exacerbated by the restrictions of Covid-19.
Work Cover Surgeries
Once a work cover claim has been approved and you have the approval number, typically all costs of surgery are covered by the work cover insurance and your employer will be billed.
Department of Veterans Affairs (DVA) Surgeries
The Australian Government's Department of Veterans' Affairs (DVA) provides support to current and former serving members and their families through a range of benefits (including ongoing or one off payments).
For further information please refer to: http://www.dva.gov.au/benefits-and-payments
Overseas Patient Surgeries
– If you are from a country with a reciprocal health agreement, you maybe be eligible for treatment that is deemed immediately necessary for any emergency orthopaedic treatments in Australia.
– However, this does not cover elective surgery.
– If you are a patient from a country where there is no Reciprocal Health Care Agreement, you will not be eligible for Medicare and you are responsible for payment of all fees and services.
– Non-Medicare patients are billed for inpatient and outpatient services regardless if they choose public or private admission.
Non-insured Patient Surgeries
– If you are not in a Health Fund, and you need surgery, you can access your superannuation or join a health fund understanding there may be a long wait time for pre-existing conditions to be covered.
– Other patients prefer to save money privately for emergency medical procedures, rather than pay a private health insurer monthly fees.
– An increasing number of people are choosing to "self-insure" or pay for their own surgery, so they don't have to wait.
– This means you can have your operation done promptly allowing you to get back to your work, sport and life as soon as possible.
– Self pay can be used for all our surgeries from day procedures such as arthroscopy through to ACL reconstruction, rotator cuff repair and joint replacement.
– A small portion of surgical costs may be covered by Medicare.
– All the private hospital fees associated with a self-pay surgery are an out-of-pocket expense, but Orthoclinic obtain an estimate of costs from the private hospital before you go ahead with your procedure.
What do Dr Herald's hospital and surgical fees include?
– Our standard fees charged for operations are based on those currently recommended by the Australian Medical Association.
– However, in most instances there will still be a 'gap' between our surgical fee and what is covered by Medicare and your health insurance fund.
– Dr Herald will also no gap his fee for all aged care pensioners with certain private health insurances that includes particular orthopaedic cover. These procedures will be performed at Strathfield Private Hospital, Campbelltown Private Hospital, Sydney Private Hospital (Ashfield) and East Sydney Private Hospital (Woolloomooloo). Please contact our team to discuss your insurance policy.
– There may be other charges involved in your care depending on which course of action you choose. You need to also check with your health fund to see what is covered for additional areas of service.
Potential areas of cover are:
– Hospital Surgical
– Assistant Implants or Prosthesis
– Anaesthetics Tests (Radiology, Pathology)
–  Postoperative Care
What are the benefits of private health insurance?
– Private patients can choose the provider, facility and timing of their treatment.
– With the security and protection of private health insurance, patients have access to an extensive range of private hospitals and can rest assured that their health is in good hands.
– Fees and charges are subsidised by the patient's private health insurance and final out of pocket costs will be determined by the patient's individual choice of health cover and type of procedure.
– Depending on the patient's level of cover, some health funds also require the patient to pay an excess. 
– Orthoclinic is not responsible for these costs but our staff will do their utmost to guide you to better understanding.
– Our practice accepts most private health insurance programs.
– Please remember that you are responsible for your total obligation should your insurance benefits result in less coverage than anticipated.
– Your policy may base its allowances on a fixed fee schedule, which may or may not coincide with the AMA fee schedule.
– Please note that insurance policies vary, as do coverage levels.
If you are considering orthopaedic surgery in the next few years, check to see your policy includes orthopaedic cover.