No Gap, Short Stay, Orthopaedic Surgery is here!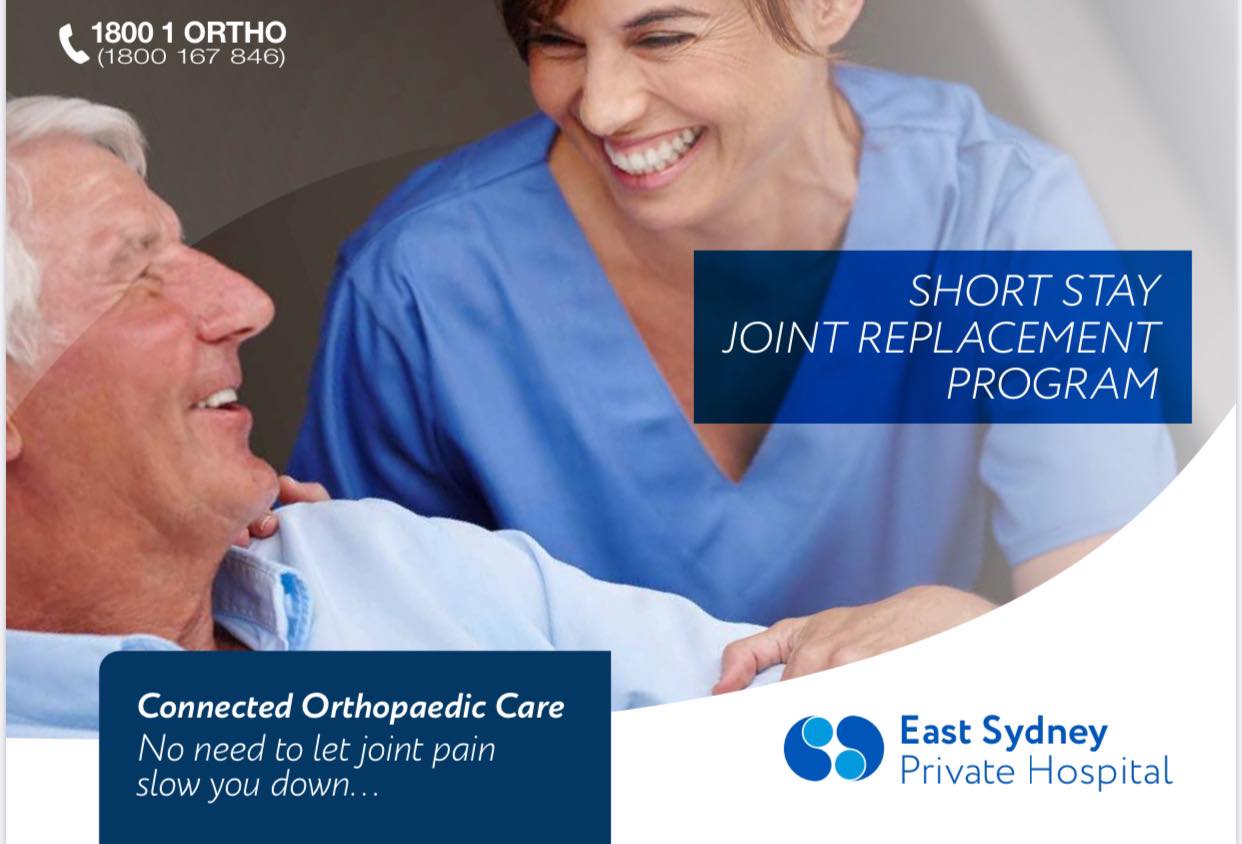 Dr Jonathan Herald is delighted to provide No Gap surgery at East Sydney Private Hospital, for any shoulder or knee replacement patients covered for orthopaedic surgery in several of Australia's major health funds.
Under this new model of surgical care, Dr Herald's joint replacement patients can enjoy a shorter stay of three nights in hospital and no out-of-pocket costs for surgeon or anaesthetic fees.*
Thanks to early engagement in hospital with physiotherapists and nursing staff, most patients are back on their feet the same day of surgery.
And with the hospital's early discharge program, patients are able to recover from the comfort of home within three days – supported by in-home physiotherapy as well as support via phone or video with the hospital's Clinical Nurse Specialist.
Removal of surgical out-of-pocket costs makes joint replacement surgery accessible to more Australians, while enhanced recovery at home has many proven benefits to patients' wellbeing.
Please call the 1800 number in the banner above to find out if your fund is eligible for Dr Herald's short stay program at East Sydney Private Hospital, Woolloomooloo.
*Patients will be liable for any hospital excess or co-payment costs associated with their policy which ranges from $250 to $1000 depending on policy. Patients with some medical conditions such as diabetes, pulmonary disease, renal disease, dementia, uncontrolled cardiac history and other conditions will need to be assessed for eligibility by Dr Herald. Dr Herald will also assess patient support at home when considering eligibility for short stay orthopaedics