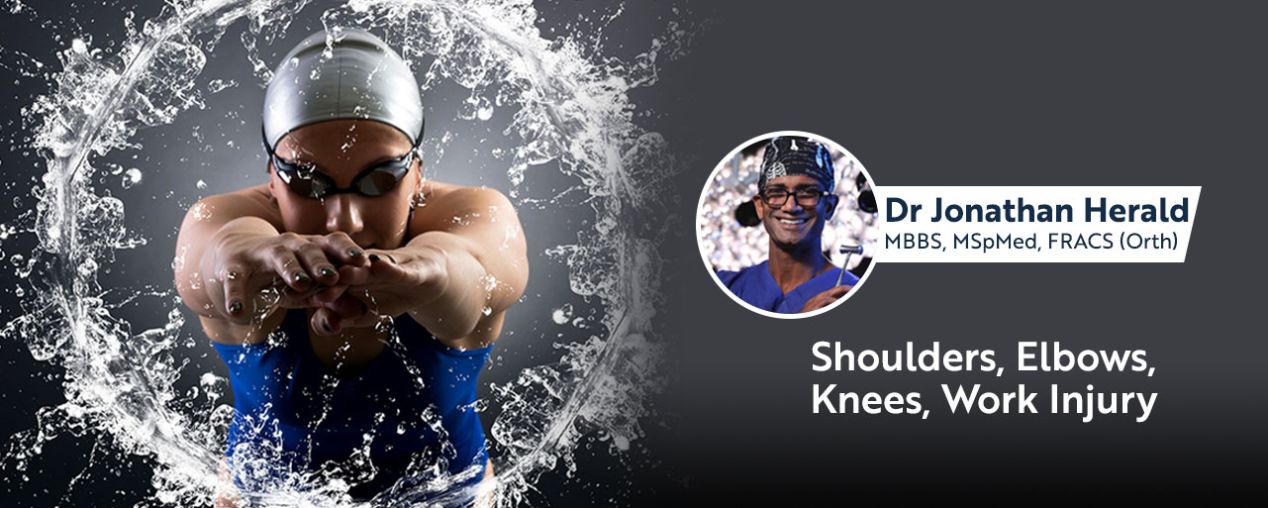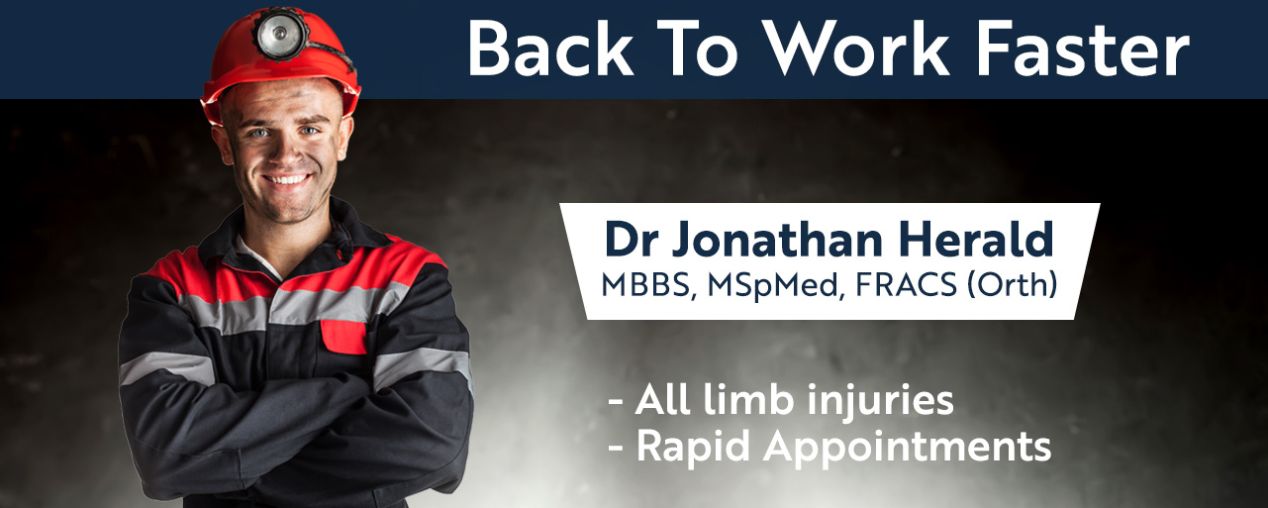 Orthopaedic Clinic Sydney
Orthopaedic Surgeon Sydney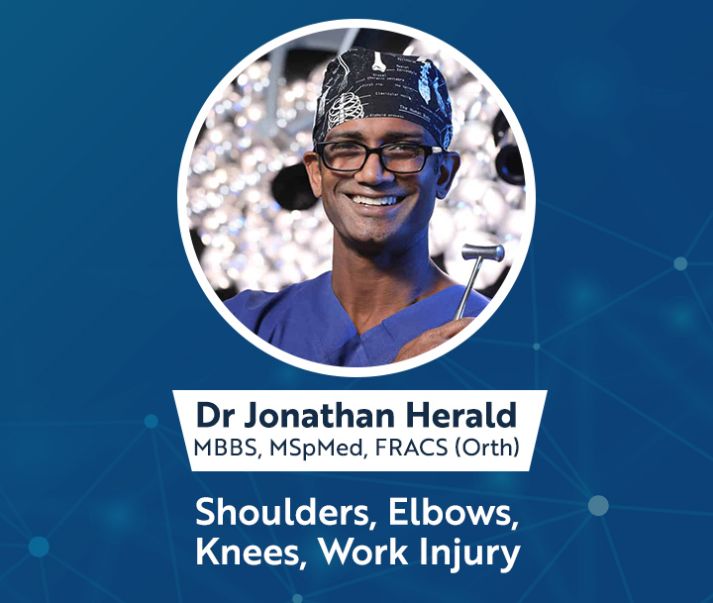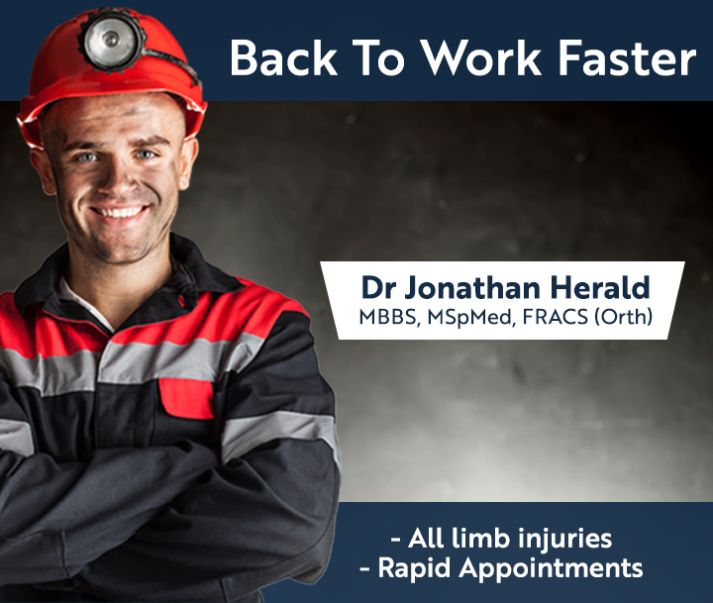 Orthopaedic Surgen Mobile
Orthopaedic Clinic Sydney
Orthopaedic Surgeon Sydney
Dr Herald offers the latest minimally-invasive surgeries including arthroscopy for all joints and computer-navigated knee surgery. His PSI (Patient Specific Instrument) shoulder replacement, tailored to your body,  is a multi-purpose surgical procedure that can treat two issues at once – rotator cuff tears AND arthritis.
Sports Injury & Workers Compensation Specialist
Sydney Orthopaedic Surgeon Dr Jonathan Herald specialises in shoulder, elbow and knee conditions. With a Master of Sports Medicine, he has treated Australia's sporting elite – and his compensable injuries certification means he can provide the gold standard of care for workers' compensation and MVA injury claims.
Orthopaedic Procedural Videos
Go to our patient rehab section to learn more about useful exercises after your surgery including videos on how to use common household objects to expedite your recovery. 
If you are having surgery in the future and want to find out more about your surgical procedure click below.
Dr Herald speaks to Channel Nine about preventing orthopaedic injuries caused by technology fatigue and excessive smartphone use
Orthopaedic Clinic Sydney – Services
Return to sport after surgery
Click here to see rugby union star Adam Ashley Cooper demonstrate Dr Jonathan Herald's "return to sport" program after ACL reconstruction.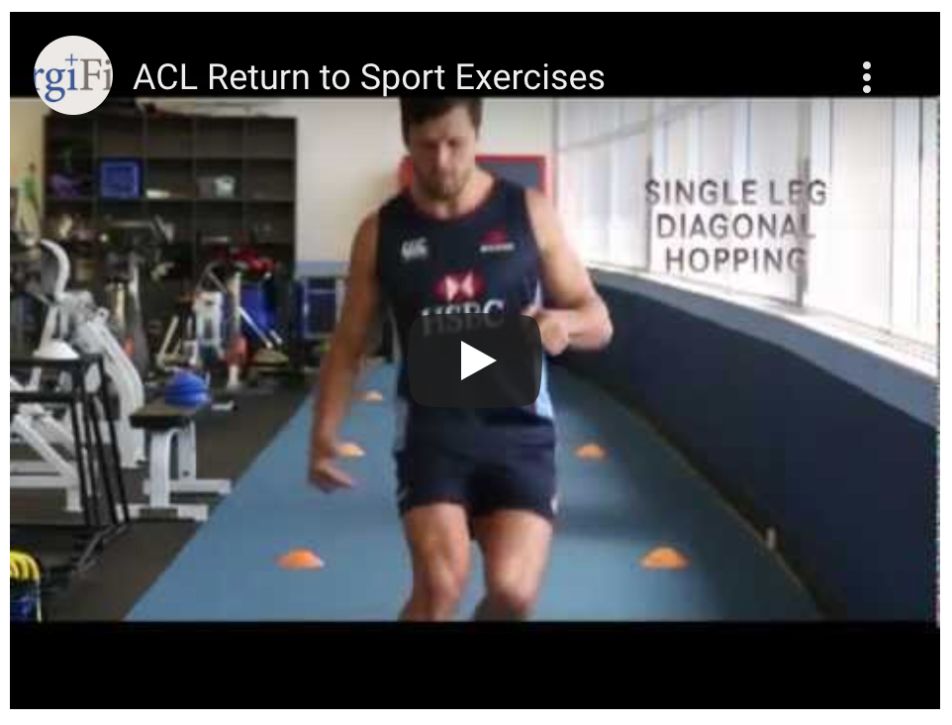 Dr Jonathan Herald – Work Injury Specialist
Dr Herald is an orthopaedic expert who has a special interest in the area of worker's compensation, motor vehicle accident, public liability and personal injury. He works with a hand-picked team of multidisciplinary experts who are experienced in the recent system changes associated with SIRA, iCARE and the flux of insurers into and out of the NSW workers compensation scheme
Dr Herald regularly accommodates case conferencing between key stakeholders of the worker's compensation and motor vehicle accident schemes including patients, rehabilitation providers, insurance case managers, nominated treating doctors and other specialists as required.
Dr Herald is the preferred Orthopaedic Surgeon for personal injury health care providers including InjuryCare Pty Ltd (injurycare.com.au) and accommodates emergency after hours patient admission as required.
See our workers injury page by clicking here for more information.